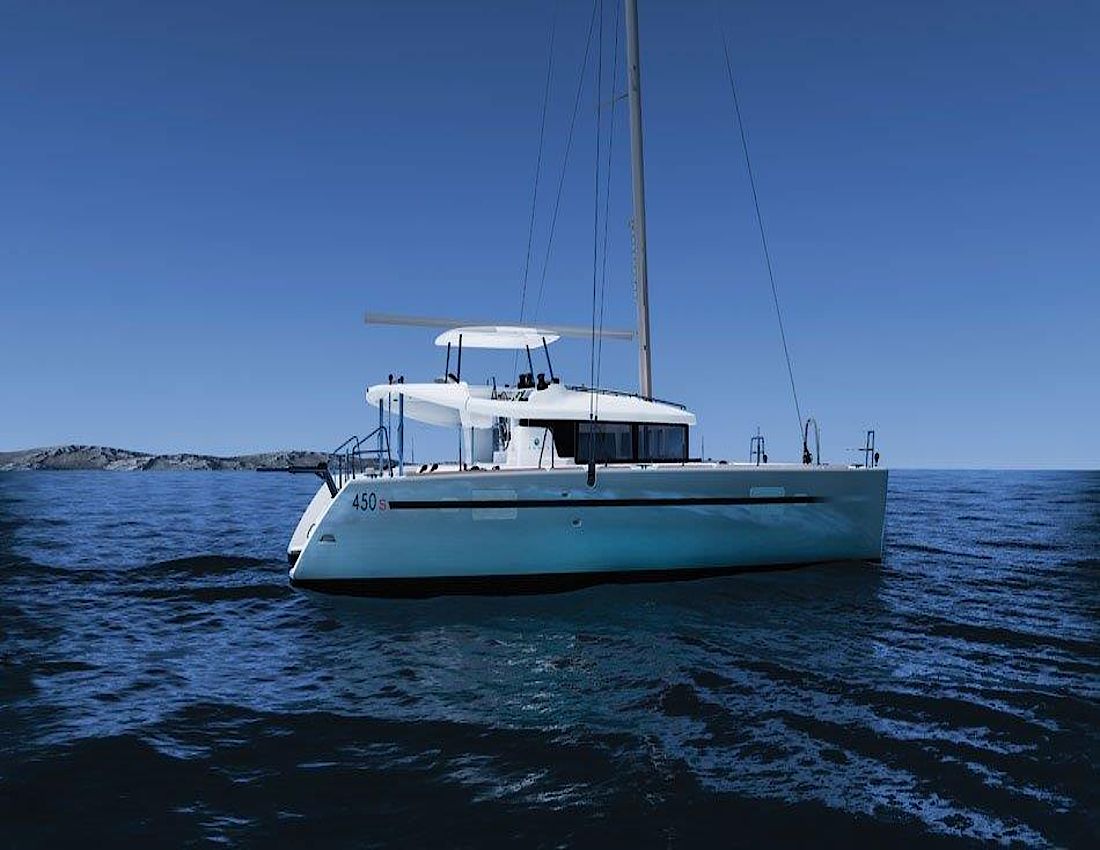 Close your eyes and breathe in that fresh sea air. This is your opportunity to experience a life-changing vacation and exponential growth event and join a stellar global family.
Imagine being on one of 10 beautiful sailing boats gliding gracefully across serene crystal blue seas, as part of a connected conscious community filled with amazing like-minded adventurers.
Digital nomads, Entrepreneurs, Change-Makers, Healers, Fire Starters, Wisdom Keepers, Mentors, Writers, Eco Thinkers & Innovators.Those that are Present & Totally Alive.
Imagine a place where stepping into your Deepest Truth is Welcomed. Learning, Mentoring and Growth is Authentic & Open. Unraveling & Expressing Yourself is Welcomed!
Accelerate your Life and Experience a blend of Wisdom Talks, ancient Amphitheatres, with Yoga, Meditation, Authentic Relating, Deep Connections, Workshops with Inspiring Speakers, Golden Beaches & Taverna Dinners.
And All this during September - an ideal Greek island time, the sun out, temperature perfect and the winds in our favor.
We designed this experience combining local knowledge of the islands & pulling from some of the best wellness practices we have found around the globe because we love to share, connect and have fun with our friends.

This vacation 2.0 journey if for those that want more from life, a sense of adventure, connection and are open to explore new places, cultures & travel experiences.
Xsail is heart-centered …we want to connect, support and send you home infused, enthused & rejuvenated with life stories , memories and a collection of new global friends.
SPECTACULAR SURROUNDINGS & MAGICAL LOCATIONS

All workshops, talks & activities will be held in a variety of spectacular & ancient sacred locations in the Cyclades islands in Greece. Carefully selected sites include remote beaches, hidden temples, and important points of interest. Some of the best locations in the Aegean sea are guaranteed.
PROGRESSIVE WELLNESS WORKSHOPS

The Best of the wellness techniques from all around the world including activites such as Yoga, Meditation, Breathwork, Ecstatic Dance, Tantra, Language of Light & other surprises delivered by high caliber International teachers and biohackers.
CONNECTION, BELONGING & PARTIES

Gathering, Sharing & Partying in Unique Villas & we'll visit one of the best clubs Greece has to offer. Our hand picked Venues & World Class Authentic Relating Experts guide tribe interactions to build bonding, memories & make friends that last for a lifetime.
MEDITERRANEAN CUISINE & VEGETARIAN OPTIONS

Our Simple yet delightful and Nutritious Mediterranean cuisine is going to be prepared on board by private hostesses. Get ready to taste the real Greece on board while also enjoying traditional, evening local Taverna dishes. Greece is also well known for its wines & spirits, so Wine Tasting is available should you choose.


BREATHTAKING LUXE CATAMARAN SAILING

Our World Class Catamarans will ensure your sailing time is smooth and comfortable. Our Private Captains & Hostesses will escort you and make life easy for you while onboard. With Paros, Mykonos, Syros plus more secret islands, your time sailing will be the spice of this amazing discovery adventure.
WORLD CLASS FACILITATORS & EPIC TRIBE

Our Wisdom, Life-Hacking Talks and Workshops are carefully selected form the four corners of the planet to guide personal growth, transformation and sometimes life-changing breakthroughs. You will also have the opportunity to share your own Wisdom, thoughts, or unique skills though Lightning Talks.
A Glimpse Of The Cyclades
7 Days | 7 Islands | 7 Wonders
All-Inclusive Vacation
Day 1- Sun (Embarkation - Parikia, Paros)
Welcome, Registration, Onboarding, Dinner & Opening Party (Overnight in Paros)
Unrivaled natural beauty, beaches with crystal clear waters, unrivaled Byzantine footpaths connecting traditional villages and breathtaking landscapes make Páros, located at the heart of the Cyclades, one of the best loved holiday destinations in Greece. Parikía (Parikiá), the capital of Páros, is a beautiful Cycladic village with whitewashed cubic houses and impressive neoclassical mansions. You can elect to fly in to Paros island from Athens on Saturday 9/21 & stay a night at a local hotel if you want to adjust for jet-lag before a casual day in Paros, opening dinner & sleeping on the boat on Sunday 9/22.

http://www.visitgreece.gr/en/greek_islands/cyclades/paros

9-2PM Gather & free-time at the port of Parakia on Paros island.
3-4PM Boat check-in, cabin allocation & onboarding.
4-7PM Unpack, Change & Relax
Day 2 - Mon ( Delos & Mykonos, Music at Scorpios)
Sail to Mykonos • 180 MINUTES (Overnight in Mykonos)
Mykonos came under the control of the Romans during the reign of the Roman Empire and then became part of the Byzantine Empire until the 12th century. Famous for its blue & white houses & winding streets, Mykonos and its main town of Chora has become a cosmopolitan destination with spectacular views, a diverse range of restaurants, superior stores & awesome nightlife.

The island of Delos near Mykonos, near the centre of the Cyclades archipelago, is one of the most important mythological, historical, and archaeological sites in Greece & a UNESCO World Heritage Site. Delos had a position as a holy sanctuary for a millennium before Olympian Greek mythology made it the birthplace of Apollo and Artemis.

http://www.visitgreece.gr/en/culture/world_heritage_sites/delos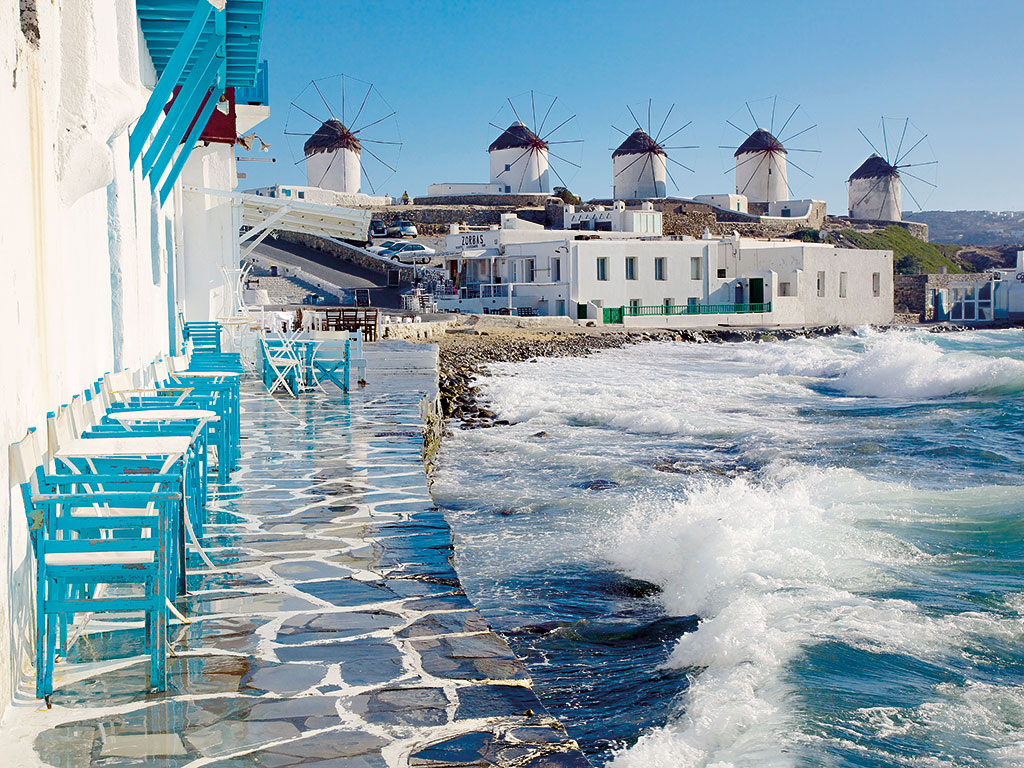 Day 3 - Tue (Syros)
Sail to Syros • 180 MINUTES (Overnight in Syros)

Lovers of the elusive 'real Greece' pretty much all agree that the island of Syros is a special place. The town of Hermoupolis is the capital of the Cyclades and one of the most architecturally fascinating ports in the Mediterranean, a living museum with some of the most beautiful 19th Century buildings in Greece. It is also one of the most cosmopolitan towns in the Greek islands.

http://www.visitgreece.gr/en/greek_islands/cyclades/syros

Day 4 - Wed ( Kythnos/Kithnos )
Sail to Kythnos • 180 MINUTES (Overnight in Kythnos)
Kythnos is an island of magnificent beaches, numerous white churches, and a history that goes back to the Melolithic era, around 9000 B.C. Kythnos is no secret to those who stay for the night on sailboats cruising the Aegean, since the small port of Loutra with its beautiful beach, hot healing spring and seaside tavernas is usually a key stop.

https://www.discovergreece.com/en/greek-islands/cyclades/kythnos

Day 5 - Thurs ( Kea )
Sail to Kea • 180 MINUTES (Overnight in Kea)

Due to its proximity to Attica, Kéa (also called "Tzia") is an easily accessible beauty with a scenery variety: steep mountains, small fields, olive groves, vineyards, valleys, picturesque coves, exciting hiking trails and off-the-beaten-track beaches.

http://www.visitgreece.gr/en/greek_islands/kea

Day 6 - Fri Sounion (Temple of Poseidon) & Athens
Sail to Athens via Sounion • 120 MINUTES (Overnight in Athens)

o
Day 7 - Sat Athens, The Acropolis & Parthenon (Optional)
No Sailing. Excursion.
8AM Pack Up Belongings
9-10AM Disembark Boats
10-11AM Breakfast
11-1PM Parthenon Visit
2-XPM Free Afternoon in Athens
Day 8 & 9 Optional Post-Event Villa
(Location & Price To be announced)
For those Xsailors that want to stay on in the islands, we typically rent a villa for 8-20 at a modest additional cost which we announce 8 weeks out from the event so those interested can make arrangements and book flights. Typically will be on an island with its own local airport such as Mykonos, Paros or Santorini. At our last Xsail event, 20 of us stayed on in Mykonos for the weekend at a double-villa.
The Cyclades Sailing Route
What's Included
Enjoy all the comforts of an all-inclusive catamaran sailing adventure!
We will be sailing on board our catamarans, offered at 38ft,42ft,& 45ft price tiers with increasing space &luxury, like king beds, meals onboard, private hostesses & captains, music, hammocks tender boats. You can look forward to stunning views and swimming in secret & spectacular beaches, discovering the scenic joys of the Cyclades islands all in the comfort of your catamaran. We can't wait to welcome you aboard your new homes for 7 days.
You'll be provided with all the perks of sailing life with everything on board being free of charge! Each boat will have their own hostess who keep the space ship-shape and will prepare breakfast & lunch plus we'll be going out at various ports for taverna dinners & talks. Please note that we don't provide alcohol on board (except at any Villa parties) but there will be plenty of opportunities to purchase your own alcohol and any other special snacks you may like to have onboard.
Xsail is an all-inclusive event for all the sailing, port fees, activities & meals. You can relax into a one-of-a-kind Vacation 2.0 gathering in the capable hands of our core team, local captains, facilitators & hostesses. All you need to do, is to show up in the spirit of adventure & be ready to rejuvenate, reignite, relax & connect with a global tribe of amazing people. We will take care of the rest!
YOUR TRIBE
This gathering is about tuning into your real authentic self and connecting with your people. Join a community of Epic nomads, entrepreneurs, thought leaders, healers who all have dreams as big as yours. You may find an inspiring business partner, a project partner, a mentor or a lifelong friend.
ON BOAT ACCOMMODATION & FOOD
Your accommodation is luxurious for this size of catamaran. Breakfast, Lunch & Dinner is also included as well as any local dining organized by Xsail out to local Tavernas. Enjoy the diversity of Scenic Taverna's and the delights of Greek & tastes of Mediterranean cuisine.
HAPPENINGS & WORKSHOPS
Parties, Excursions, Guided Tours, Workshops by world class facilitators, local transportation to attend xsail happenings as well as photos & video coverage that will be shared at the end of the event is all covered by your ticket purchase. We may offer some additional extension activities at additional cost.
SAILING & PORT FEES

Sailing Yacht Fees normally include additional expenses i.e. yacht guarantee deposits, captains & hostesses wages & meals, port & docking fees, fuel, water. All are inclusive so you can relax & enjoy a carefree all inclusive vacation
For More Info On All - Inclusive Ticket Pricing …
Check out the Yachts section to see the different kinds of experience available & the Tickets section for pricing! There will be Early-Bird & Tribe discounts available for those who come on board in early 2019!